I find multitasking and code-switching a tad challenging. For this reason, three years ago, when I launched into a non-communications/ non-social media-ish job, I found myself essentially hanging up my bloggy spurs.
I did not, however, melt them down and make lawn art out of them. Fortunately for my neighbors.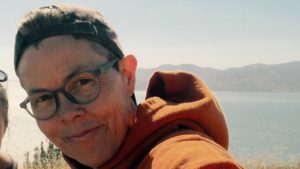 And  yet! I now find myself, much to my delight, in the position of directing communications at this selfsame organization. This job is not only in the right ballpark (I was there already) but at the right position therein.
Hosana and not a moment too soon!  Because in a scant few weeks we're due for quite a political sea-change, something that – for me, and 65,844,953 others like me – looks to be more challenging than rivers being turned into blood, the dust of the land becoming lice, being strafed by swarms of flies, watching helplessly as livestock fall grievously ill, gaping in horror as festering boils break out on all of us everywhere, fruitlessly seeking shelter from thunderstorms of hail and fire, swatting back boatloads of locusts, enduring three days of darkness, or the tenth – which I can't even speak of.