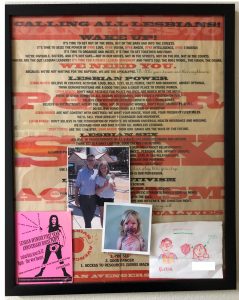 This past weekend I had the opportunity, as I often do, to spread the good gospel about queer parenthood. My job affords me the opportunity to do this on the clock (policy and communications person at an LGBTQ family support and advocacy non-profit: boom!). But I'd do it for free any day of the week.
This past Saturday, however, I might have swung and missed on the coda of it all. So I am happy that the occasion of the 14th Annual (!) #LGBTQFamiliesDay affords me an opportunity–and the impetus; thank you Dana–to right this wrong.  Even if it means I have to break the stride I had going here as a so-slow-it's-for-all-intents-and-purposes-suspended-in-amber blog. 
Two colleagues and I were at Filoli Historic House and Gardens for their first week of LGBTQ Pride programming–and, I might add, the first week of Pride programming at any site on the National Trust for Historic Preservation. Tag, Williamsburg, you're next!