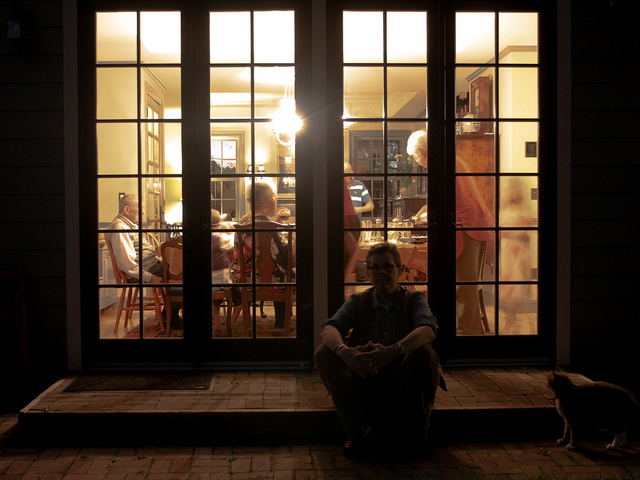 Last Thanksgiving with Dad, 2012, Berkeley, CA.
Twenty years ago last month, I was in the daze of my first weeks without my mother. I had been attending San Francisco Lesbian Avenger meetings during the summer, and then dropped off during the weeks before and after her early September death.
Finally I called fellow Avenger Masha Gessen.  I had to acknowledge what had become evident: that I wasn't going to be able to come through with whatever commitment I had made at the last meeting I attended – back when I knew my mother was mysteriously ailing, but didn't know it was a terminal metastasis of her breast cancer, in its final stages.
I told Masha what had just happened ­– that my mother had died a week or two back, and that all I could do was struggle each day to remember how to breathe and sip and swallow and walk.  Masha said: "Come over. My mother died less than a year ago. Breast cancer. Come over right now." I was staying at my parents' place in the East Bay, and Masha was in San Francisco.  It was late in the evening already, but something in her tone told me I needed to go.  I was spinning in an abyss, and her voice was the first thing I had encountered that sounded like it might arrest the spinning, maybe even establish a marker by which I could begin to navigate deep space.